Greetings in the name of our Lord Jesus Christ,
If you're like me, you understand the transforming experience of God's grace. By his great power we are set free and brought to abundant life. In response to his call on my life, I have given myself to him fully, pledging my life to Christian ministry. I began a broken sinner. Then his grace made me new. He has called me to share his deep healing with others along their spiritual journeys.
There are four desires in my heart that seek to respond to Christís call. I desire to live in intimacy with my God by constantly pursuing him, to be continually transformed by the Holy Spirit, and to steadily grow within the context of spiritual community. Only when these three desires are pursued can I continue with the fourth in integrity: to move forward in service to the world in which I live.
As a part of my ministry preparation, I have prayerfully identified several core values that are essential to my ministry. These include life-long learning, healthy family, spiritual formation, serving out of passion and gift-based ministry, evangelism, and accountability. I have outlined specific steps towards maintaining these values in the ministry approach section of this website.
Please enjoy my music and messages. And be sure to see my resume and contact information.
May our Lord bless you as you consider inviting me to minister with you,


Pastor Steve Baney


Special thanks to my friend Jeremy Harrison for his significant contributions to this website.




















Monday, February 19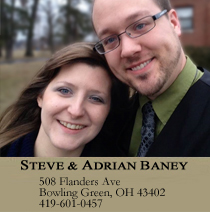 Please select a link at the top to read more about my journey of faith, my approach to ministry, and my core values as a minister. I'd love to introduce myself to you. Take a moment to read about my family, listen to some of my worship music, or get in touch with me so we can be formally introduced. I look forward to hearing from you!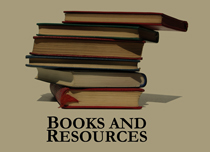 I've written a number of books that may interest you, including devotional materials as well as illustrated children's books available in print and digitally on the iBookstore. Please enjoy previewing a book. For a complete listing of my books, visit the publisher here.